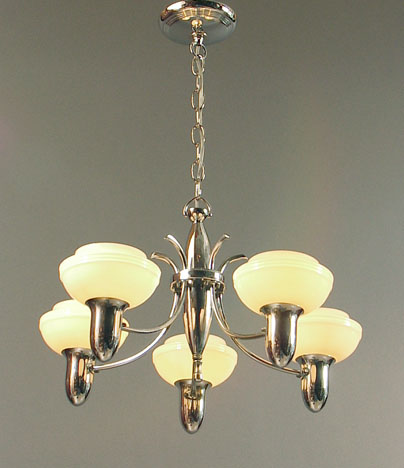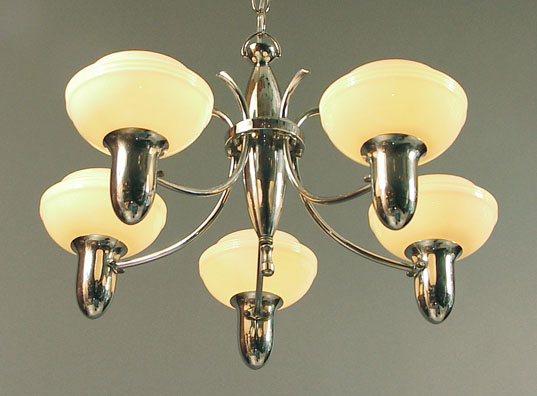 (F) Here's a super-high-quality, solid brass 5-light with its original chrome plating in excellent condition. The shades compliment the metal beautifully and glow like distant planets at night. You can put five one hundred watt bulbs in this if you choose, for a significant light source. The switch on the bottom works, and as much as 8 inches of chain can be removed for a shorter hanging distance (it's 24 1/2 long as shown, 22 across).
I was keeping this for a project which fell through, so now it's available! Don't be bashful, come and get it! Only $685! (e-mail Jack to start the conversation)
back to The Decorum Menu....
The Decorum Home Page