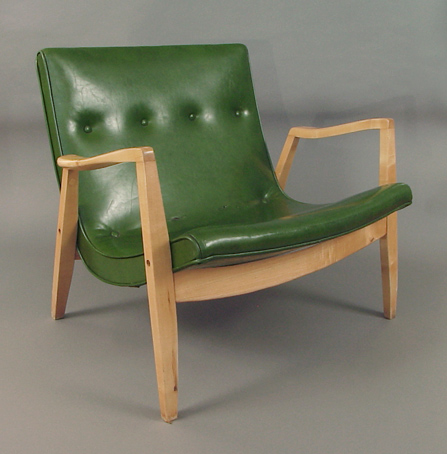 (A) Get a load of this (admittedly, MidCenturyModern) Scoop Chair by Milo Baughmann! It's been refinished, and possibly has its original vinyl in place (four buttons on the seat have vanished). It measures 32 wide overall, 26 of which is for seating; it's 28 high and 27 deep.
SOLD at an embarrassingly low price, was gobbled up!!
(B) This Art Deco-styled black and red lacquered chess table with gilt trim is probably about 50 years old, but it was built in the old-fashioned (Gilded Age, quality first) manner. There's a drawer on either end measuring about 10 inches wide. Near-mint condition! 32 inches square and 30 1/4 high; the chess board itself is 18 1/2 inches square. Soooo elegant!!
(e-mail Jack to start the conversation, get additional photos or other information)
...click on any of the photos below to see larger pictures and obtain dimensions...
The Decorum Home Page