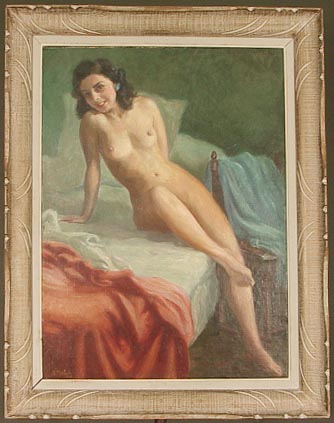 (O) Oil on canvas, dated 1945 and signed G. Moullade, a French artist -- Benezit listed -- best known for his landscapes and natural scenes. Including the frame (which is about 3 1/4 wide), it measures 35 inches tall by 27 wide.
"Colette" felt that I wasn't living up to my end of the relational bargain, not giving her everything her heart desired. She's jumped ship and will be entertaining a (well...) younger man in Fort Worth. I'll miss her; but, you know, I hope this one works out for her. God knows I tried... SOLD!!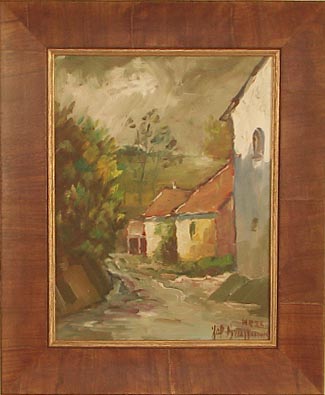 (P) A compelling storm scene in a French village, oil on board, it measures 23 by 19 including the olive wood frame. Sorry, I can't read the effusive French signature!
Aieee! Thieves made off with this painting of a compelling (impending?) storm, may they roast in Hell!! If you see it, by all means let me know! 415 518 2123.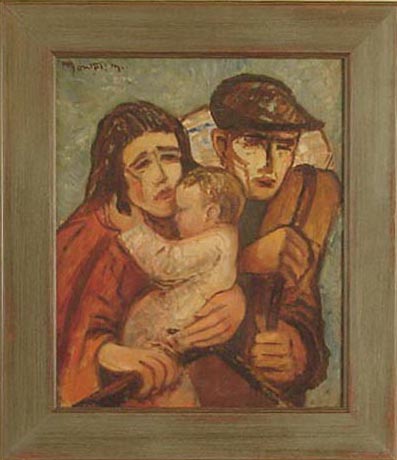 (Q) A poignant, iconic family scene (oil on canvas) painted in 1940 by Maurice Montet, a Roanne painter born in 1905, listed in Benezit. It measures 17 1/2 by 14 1/2 plus the frame which adds 3 inches on all sides. (e-mail Jack for a price)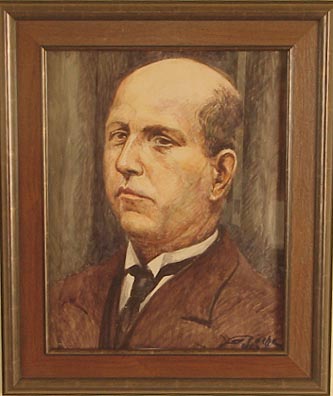 (R) A watercolor signed Peche (?) of a businessman in his prime. It measures 13 1/2 by 17 1/2 plus the frame of about 3 inches on all sides. (e-mail Jack for a price)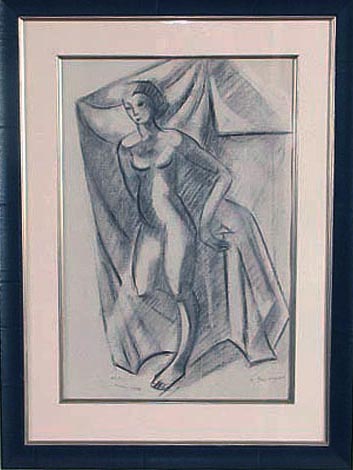 (S) A cubist drawing by Nicolas Poliakoff, "Atelier Andre L'Hote" noted on the lower left. Poliakoff is listed in Benezit. The work measures 11 3/4 by 17 1/2, 18 by 24 1/2 with the mat and frame. (e-mail Jack for a price)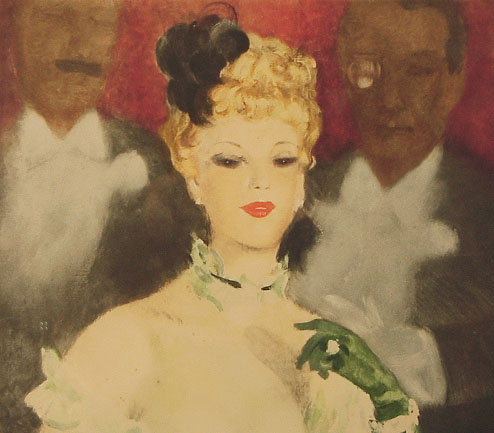 (T) Marked "La Graveure Francaise" on the top left and illegibly signed in pencil on the lower right. It measures 26 by 31 including its original frame. (e-mail Jack for a price)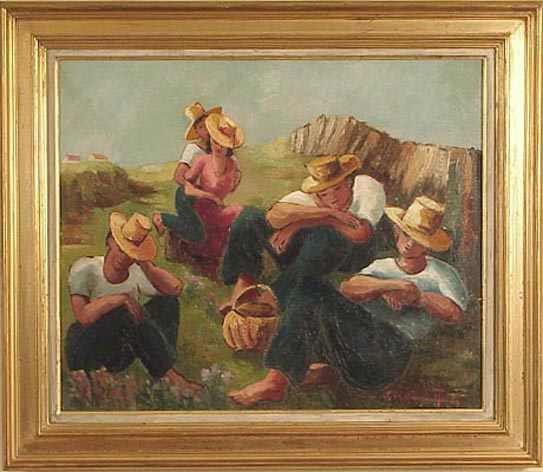 (Y) Christiane Nardy painted this folksy oil on canvas. Her Parisian atelier address is on the back of the painting as well as its title, "Repos aux champs." It measures 25 by 21 inches plus the frame. Some loss of paint on the left thigh of the worker on the right (not seen in this photo). (e-mail Jack for a price)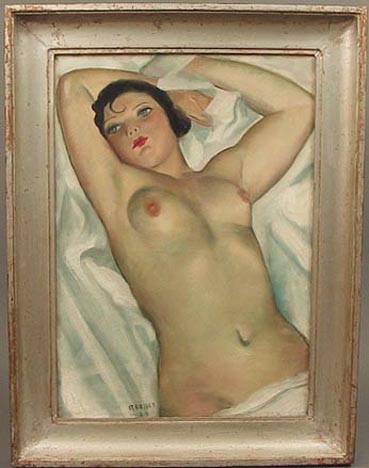 (Z) "Nu Allonge" by Rene Besset. This oil on canvas measures 18 by 25 1/2 and is dated 1928. Besset, a Lyon-area painter, is represented in the Villefranche Musee Paul Dini, which houses Dini's lifetime collection of work by Lyonnaise artists. Shown here in its original silver-leafed frame, fittingly "dans son jus" as our French friends say, in "antique condition."
Rick acted when the rest of you just salivated! SOLD!! I leave it here, in spite of its being sold, for immoral and selfish purposes.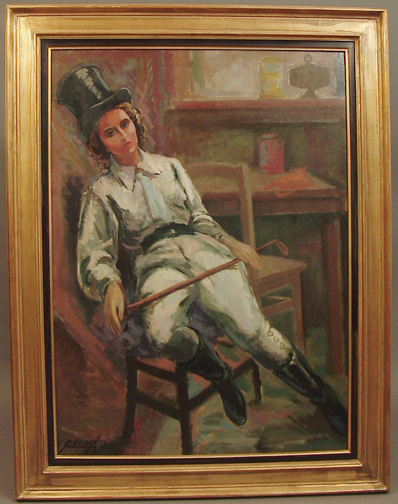 (Z1) August Clergé (1891-1963, Benezit-listed), painted this dreamy Equestrienne in 1939 (dated with signature). It measures 36 by 47 inches including the frame. Oil on canvas. (e-mail Jack for a price)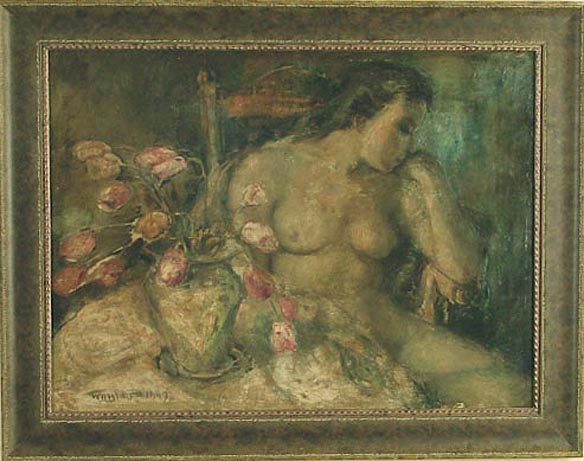 (Z2) Adolphe Wansart (1873-1954, Benezit-listed) signed and dated his oil-on-board painting 1943. It measures 29 by 21 plus about four inches on all sides for the frame. (e-mail Jack for a price)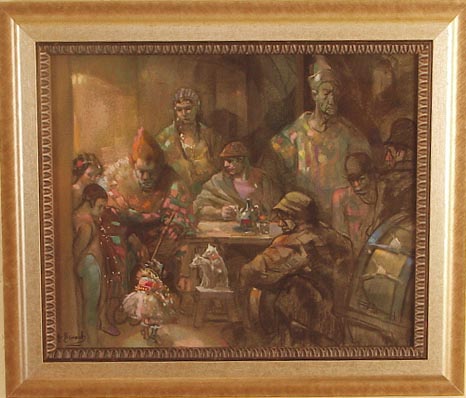 (Z3) Auguste Brouet (1872-1941, Benezit-listed) created "Les Saltimbanques" in pastel. It measures 28 by 18 inches plus the frame. (e-mail Jack for a price)