(N) Now these were tough to photograph, so I'm including other views. You have to imagine them on the wall, at or slightly above the plane of your eyesight, so you don't see the interior of the rectangle. On the bottom of each sconce is a frosted panel of glass, and another copper decorative element below it. I have three of these, two exactly matching, one slightly shallower. Including the shades, dimensions are: 15 1/2 wide, 8 1/2 deep, about 6 high. (e-mail Jack to start the conversation)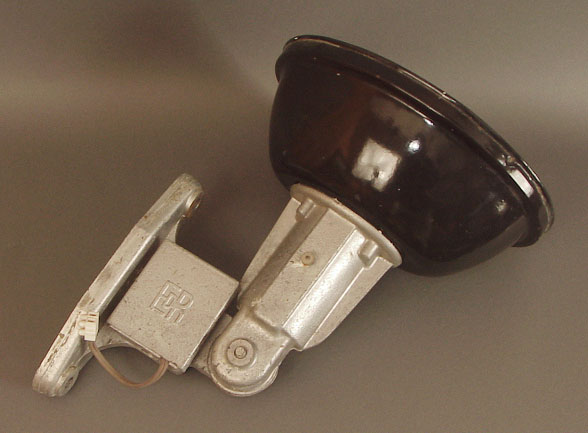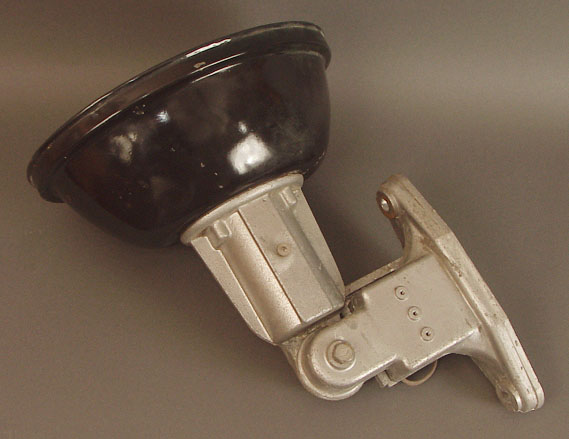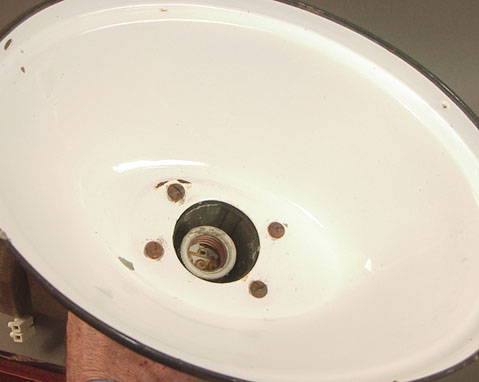 (P) When I bought these sconces over the internet I neglected to consider their size -- thanks to its being noted in centimeters, and thanks to my total infatuation with their design!! Well, they arrived in the biggest damned box! I'm thinking, "Huh, did I get a bonus?! Maybe a nice bottle of Beaujolais?" So they're HUGE, the opening on the top of the enameled shade is about 12 by 9 inches!!! The overall height of one sconce in its upright position is 15 inches. They swivel, of course, a full 180 degrees. The bases are aluminum, the shades steel with enamel coatings. How totally "LOFT!"
These seem to be sold, as I can't find them!! Getting older by the second...I am...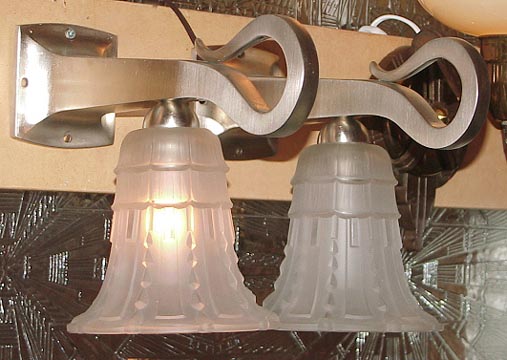 (R) Here's a rather unusual pair of sconces, to say the least! They're solid brass with a freshly brushed nickel finish, sporting equally unusual pressed glass shades. They project from the wall about 9 inches, so don't think about putting them in your narrow hallway! (e-mail Jack to start the conversation)