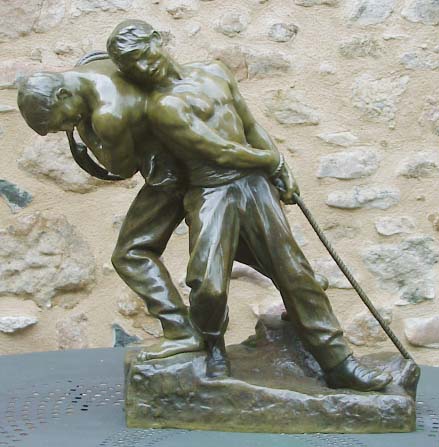 (A) The waviness of these young mens' hair and the flowing quality of their pantalons brings to mind the sensuous styling of the Art Nouveau period... Signed H. LeVasseur, standing 20 inches tall and about 17 wide, a tour de force depicting and symbolizing cooperation, intimacy, strength, and other positive male attributes...
Other Views of Monsieur LeVasseur's fine work...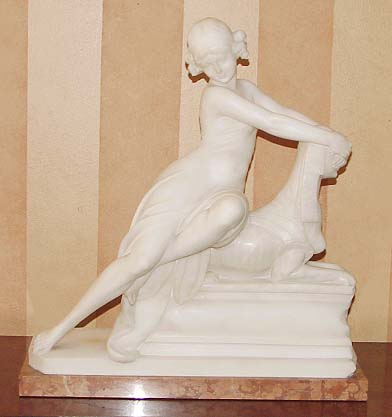 (B) This coquettish muse was executed in white alabaster on a marble plinth by A. Cipriani, a well-known sculptor in such stone. His subject's flowing dress evokes the feeling of Art Nouveau, but she's probably from a later time, more into the Art Deco era... Egyptian revival, ya know? She stands 21 tall, 19 1/2 wide, 6 1/2 deep. She coyly holds her hands over the sphinx's eyes, lest her doubtless erotic fantasies be discovered...
Click here for closer views of Cipriani's muse...