(E) No, it's not blue, that's just the impact of the daylight streaming through the window. It's got a black glass base, however, and the rest, as you can see, is just gorgeously etched, and why wouldn't it be, marked "Sevres." Art Deco enough for ya?! It stands tall, about 10 inches. (e-mail Jack for a price)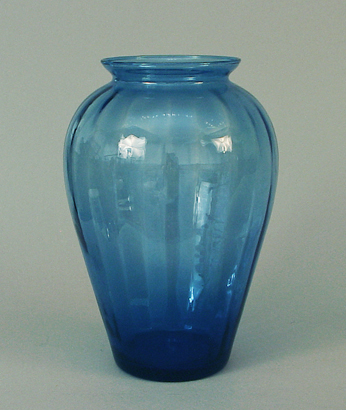 (F) But if perchance you are looking for blue, why look further? This ribbed beauty is tall, at 13 inches, and it's 8 1/2 in diameter. I believe it's American. A real "presentation piece" for a huge floral display...
Gone the way of all "better things." SOLD!!