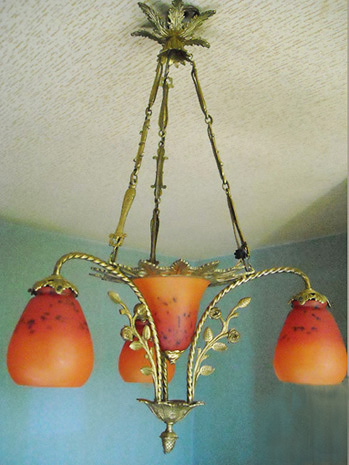 (A) We're breaking the "ooo-la-la" barrier with this Schneider, so magnificent it would seem to be alive. What a perfect blend of Nature's colors and forms, what harmony and proportion! It hangs about 33 inches long and is about 25 inches across -- $3700. (e-mail Jack to start the conversation)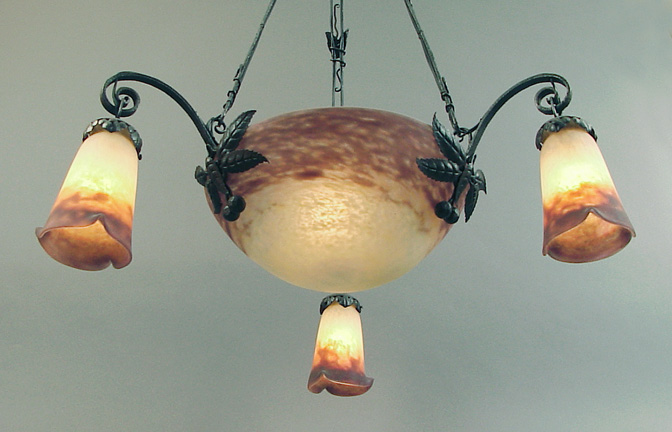 (B) I'm convinced that the French got their inspiration for their art glass lighting fixtures by watching sunrises (few) and sunsets (many), which can be utterly spectacular, with a wide range of intensities and colors. Of course in France it's all about the vineyards, so why wouldn't the metalwork reflect the leaves and twisting vines of their favorite bottle -- I mean, plant!
Wouldn't this light just be the soup-to-nuts in the entryway to your Napa wine cellar? Those luscious purples will have you drooling before you've opened that next bottle. If you're not fortunate enough to have that Napa weekend home, put it in your New York Soho apartment and pretend, just pretend...
Fully rewired and outfitted with American standard-based sockets, allowing you to install whatever size bulbs you like.
28 x 28 x 37 $2275 (e-mail Jack to start the conversation)