(B) 39 1/2 high by almost-14 wide, this Deco grate from France is a stunner! Note the textured surface, the graceful design. Great as a "wall sculpture!"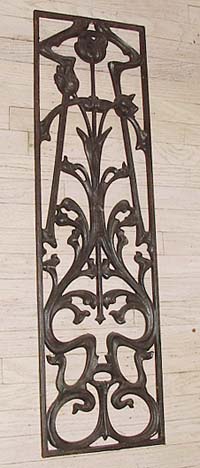 (C) Frankly I'd have an easier time finding hens' teeth than Art Nouveau grates! So, here's The One of the decade... 37 1/4 high by 10 3/4 wide, with positively captivating visual appeal. Very heavy and substantial, too! Sorry, SOLD!!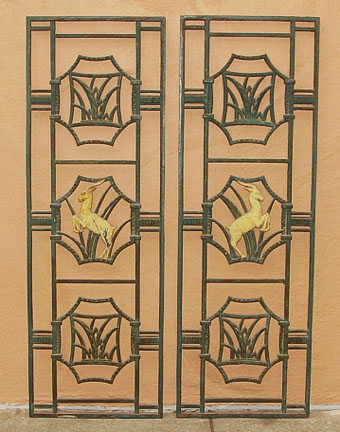 (D) A fabulous opposing pair of leaping gazelle grates, ideal Art Deco accents for your interior. They're about 37 1/2 high and 12 1/2 wide.
Joe's having these GAZELLE puppies nickel plated and installed as room dividers! SOLD!! And...since I can't resist doing a little bragging, here's what they look like after I transformed them: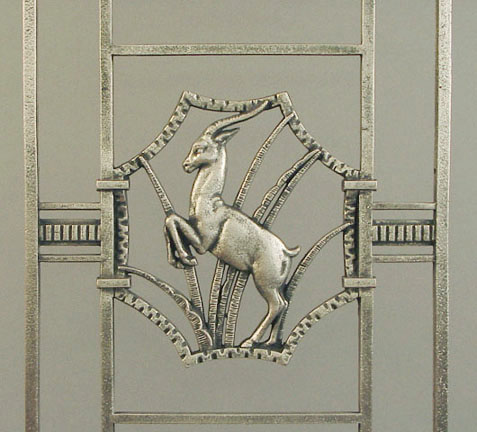 And yes, ANY of the grilles or grates on this page could look just as fabulous as these gazelle grilles... you only have to choose and then say, "Go, Jack!"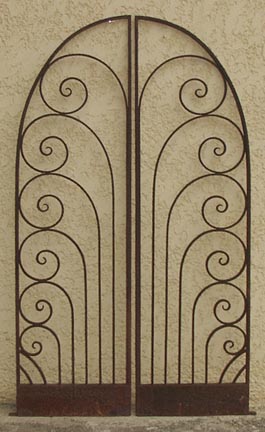 (E) A gate of the most elegant Art Deco design, in all its simplicity... it stands about four feet tall and 28 inches wide and would swing open in the middle. Or, fasten each middle part to a wall and use them as a tres chic room divider! Sorry, SOLD!!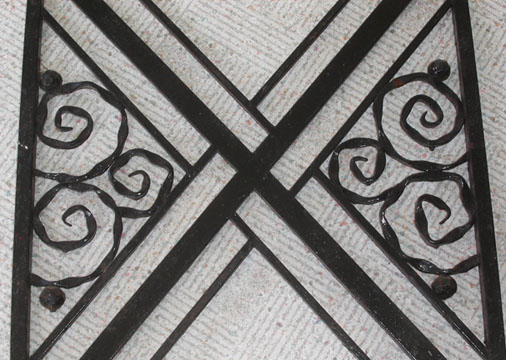 (F) Here's another pair of wrought iron gates, this set (each side) 56 1/2 by 16. Superior metalwork, super geometric design, n'est-ce pas?
SOOO Sorry, these incredible gates are all gone... SOLD!!