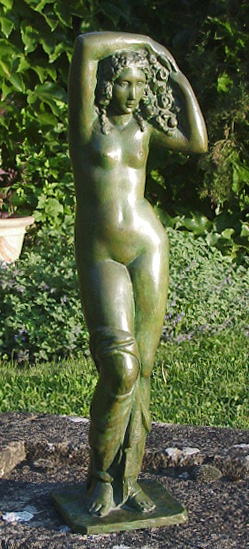 (A) There's nothing quite like leading with a strong hand... and this bronze muse affords me that pleasure. Caught here indiscreetly posing dans le jardin, she's 22 inches tall, and just ravissante in her mint-perfect verdigris patina. She's signed MARTRUS.
OK, so you prefer your nude women indoors? Well, here she is, fresh from her latest photo session: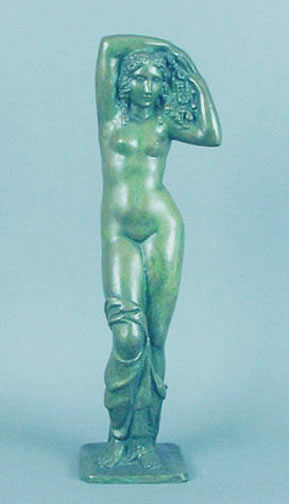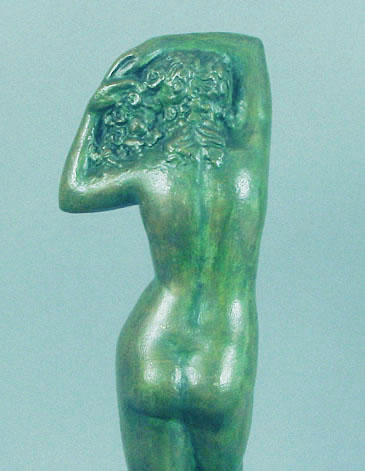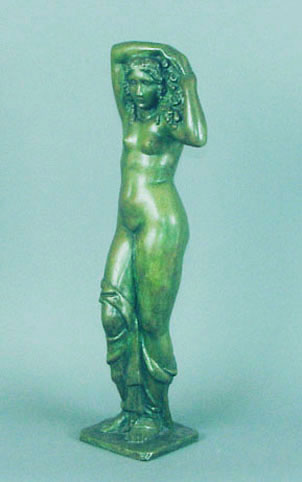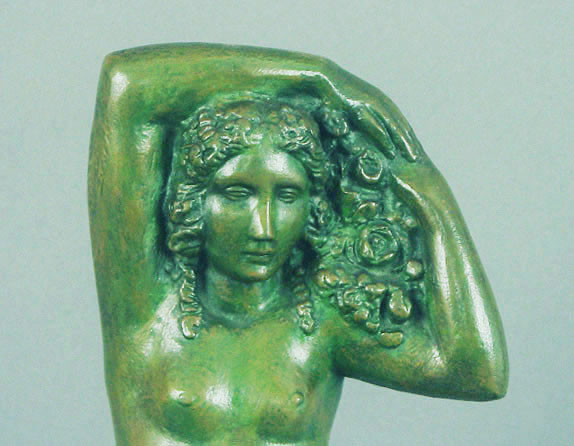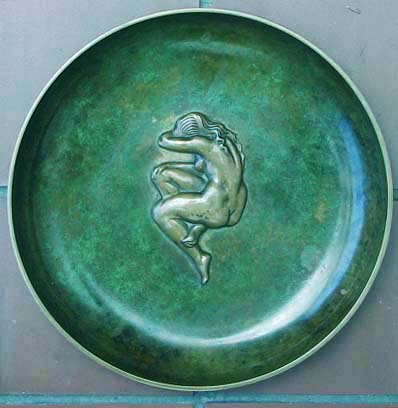 (J) Marked "Tinos" along with Made in Denmark... and Arte Bronze; 11 inches across. HEAVY! (e-mail Jack for a price)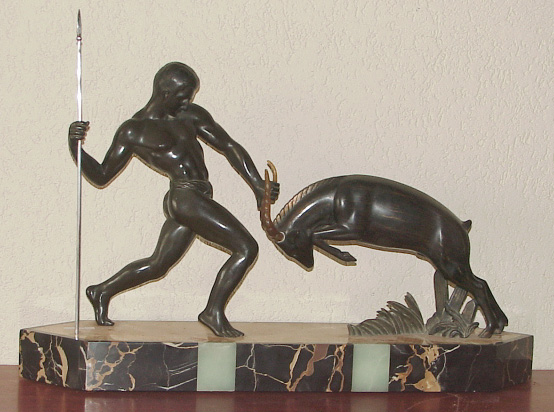 (M) A white metal statue on onyx and Portoro marble base; the spear is silver-plated, the horns an early type of plastic. Great tension in the figures!
THIEVES broke into the store and stole this statue on 5 January 2009. If you see it, give me a call! 415 518 2123. IT WILL SURFACE AGAIN!!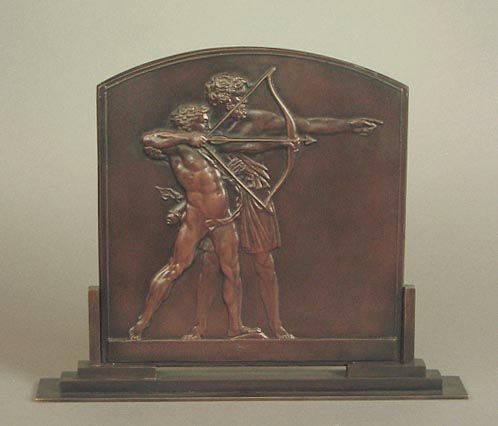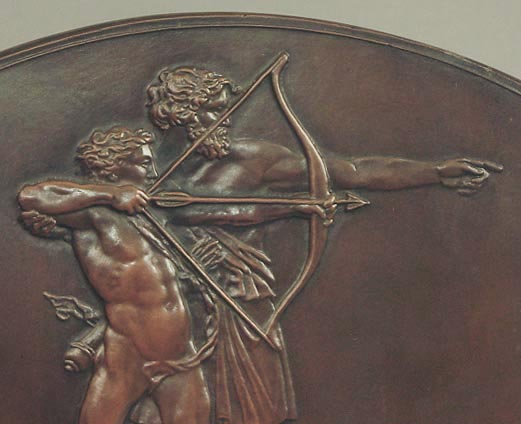 (N) A bronze plaque signed and by the noted sculptor and metalworker Henry Dropsy. The rich patina lends to the power of the image, "Education d'Hercule." It's dated 1924, and it stands about 8 inches high; and with its stand it's over 10 inches wide. (e-mail Jack for a price)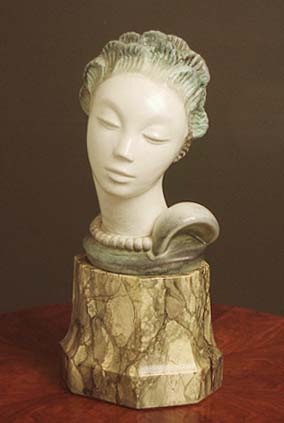 (T) Another bust at 17 inches of height is this lovely Asian or Eurasian Deco-period woman, perched upon a faux-painted wood plinthe. The glaze has a subtle crackle finish, barely discernible in this photo. The muted colors, the hair style, the crook of the neck -- it's "ooo-la-la" time again in the hen-house, n'est-ce pas? (e-mail Jack for a price)
Other French Sculpture (figurines and such)
Other French Sculpture (transitional or Art Nouveau)
Back to the Decorum Menu...
The Decorum Home Page